A forced chamber heating method is employed and drying is performed with the lid open.
Easy-to-operate, semiautomatic operation, multi-use and basic model.
Autoclave with semiautomatic drying function
HA-MD

series
---
 ■ Features & Functions
---
A multi-use and basic model with drying function
An autoclave with forced chamber heating function that can dry glass instruments such as pipettes, cloths, etc. after sterilization.
It is a multi-use and basic model available in a wide range of fields.
Easy setting with microcomputer control
It is a semiautomatic autoclave that can be operated only by setting sterilization temperature and drying time.
A microcomputer memorizes four kinds of sterilization cycles, and the setting can be changed with one touch operation.
The lid is opened only by sliding it sideways with easy operation
The lid is opened by sliding it sideways and can be tightened safely,easily and securely.

Trouble situations can be identified at a glance
It is equipped with a function to understand the situation at a glance even if a problem occurs.
 ■ Options for upgrading a system (retrofittable)
Recorder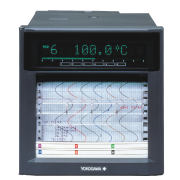 (Image is a chart type recorder)
・Chart type recorder: 6-point dotting
・Hybrid recorder: 8-point dotting
※Chart width: 100mm
※Class 2 T-type thermocouple included

Required utilities   
---
・Power supply:Refer to the specifications. Household outlets are not recommended
・Water supply facility:
・Drainage:We recommend steel pipes for high temperature drainage.

※Ask us for details
 ■ Operation cycle of each mode
MODE1 : Cloths
Heating
Sterilization
Exhaust
Manual drainage
Drying
●Main applications: Sterilization of gauze, cloths that require drying after sterilization.
MODE2 : SOLID
Heating
Sterilization
Exhaust
●Main applications: Sterilization of instruments made of glass, ceramic, metal or rubber that can withstand high temperature, high pressure steam and rapid pressure reduction during exhaust.

MODE3 : LIQUID
Heating
Sterilization
Natural cooling
●Main applications: Sterilization of liquid, which can withstand high temperature and high pressure steam such as water, culture medium, reagent, reagent solution, liquid medicine, etc., and sterilization of waste using sterilization bag.
MODE4 : Additional drying
Drying
●Main applications: Additional drying of gauze, cloths
 ■ Option
Stainless steel round wire basket
Sterilization bucket, stainless steel
φ270 x H200(mm)
φ270 x H270(mm)
φ270 x H200(mm)
φ270 x H270(mm)
Detergent for autoclave
Sterilization bag
                          
Deodorizer
          
Detergent to remove culture media, water scale sticked to the inside of a chamber

[Standard amount of use]
1 cap of detergent in 2ℓof water (20cc・1%))
※Take out the materials at the time of use.

500cc
Special structure reinforced film.
Heat resistant temperature is 130℃

[Type:A] 200pcs
500x700(mm)

[Type:B] 200pcs
620x820(mm)

※Use it without closing the mouth.
     
Deodorizer for the "unpleasant odor" generated during sterilization of culture media etc.

It melts smoothly in the sterilization process and exerts a deodorization effect.
Standard usage according to the autoclave capacity less than 40ℓ :2-3 T at once
from 40ℓ to 60ℓ: 4 T at once
from 60ℓ to100ℓ: 6 T at once
          
Sterilization tape, Sterilization label, Sterilization bag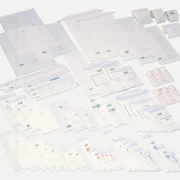 ■Sterilization tape: Clear color change makes it easy to identify exposure to sterilization process.
■Sterilization label: Paste directly on the object to be sterilized, you can check the sterilization treatment. After sterilization, the letters "sterilized" appear and it can be easily distinguished from untreated materials.
■Sterilization bag: There are sterilization bags that are made of paper, roll type or one seal back type. Most of them are heat seal type, but tape seal type and aluminum plate seal type can also be available.

※Ask us for prices and more details.
 ■ Specifications
Product name
HA-300MD Autoclave with semiautomatic drying function
Model

HA-300MD

Effective capacity
47L
Chamber size (φ x H mm)
300 x 670
Operation mode
4 modes : Cloths (drying), Solid, Liquid, Additional drying
Sterilization temperature setting range
105-126℃ Variable
Sterilization time setting range
1-999 min, Remaining tie is displayed. Continuous operation
Maximum working pressure
0.157MPa
Thermometer
Digital display 5-127℃
Pressure gauge
Analog display 0-0.4MPa
Safety devices
Pressure safety valve, Over-current and earth leakage breaker, Low water cut off device
Alarms, error display
Low water heating, Temperature sensor wire disconnection, Over-temperature, Over-cool, Over-pressure
Outside dimensions (W x D x H mm)
440 x 520 x 1070
Weight (Approximately)
70 kg
Pressure vessel category
Small sized pressure vessel
Chamber material
Stainless steel (SUS304)
Power supply
2.0kW
Required power supply facility
AC110 / 120 / 220 / 230 / 240V
(Please specify when ordering)
Supplied accessories
Bottom plate, Drainage hose